Best 5 Ideas To Spend A Meaningful National Dog Day
National Dog Day is celebrated on August 26 every year. This day was founded by animal behaviorist Colleen Paige, which aims to raise awareness about adopting the animals who are currently in the shelter. Besides, this day also reminds people of every dog is deserved to be loved. Consequently, BELLA & PAL have come up with some of the best ideas to celebrate National Dog Day with your lovely furry pal.
Take a pet for a walk
Taking a pet for a walk seems to be one of the simplest and dreariest activities every day, but is the most exciting outdoor activity that dogs look forward to doing, especially after a long lonely time waiting for their owner to get off work. For those homeless dogs or animals still waiting in the shelter, it is a dream thing if somebody can simply take them for a walk and spend time with him/her. Therefore, why not dress your pooch with a comfortable and stylish walking harness and spend leisure and cozy strolling time along with your furry kid on this meaningful day? You even might seize the wonderful moment through the camera while their fluffy hair fluttered with the breeze.
(BELLA & PAL Smart Pro No Pull Dog Harness, shop now>)
Host a canine play date
If you have multiple dogs at home, consider hosting a play date, so they can all run around together and get some much-needed exercise and socialization. Or you can invite other pet parents in your neighborhood and host a pet party. You can host it at your home or the local dog park, but either way — it's certain to be fun! If you don't have any other pet, consider visiting your local shelter or pet store and inviting some of the shelter's furry friends over for some fun!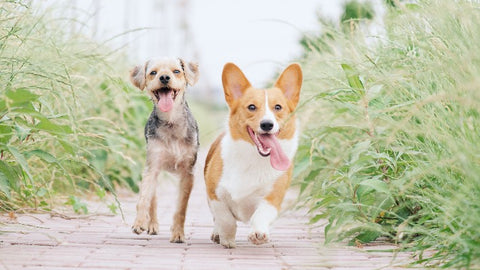 Donate in your dog's name
You can make a difference in someone else's life by making an impact on pets that need help through a donation made in honor of National Dog Day. Your donation will help fund programs that provide shelters, food, and medical care for an animal who would not have access to these things.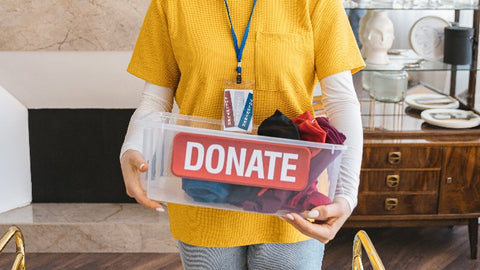 Microchip your dog
Microchipping is a technology used to provide a form of permanent identification for pets. It is implanted into the dog's body by injection, and the size of micro is roughly the size of a grain of rice. And won't worry it will hurt your dog or let your dog feel pain. The procedure only takes seconds and no anesthetic is required. It is an easy way to ensure that should something happen to your beloved pooch, he will be returned safely home. Microchipping reduces the probability of pets wandering after getting lost, and it is an effective approach to prevent pets and pet parents from heartbreak.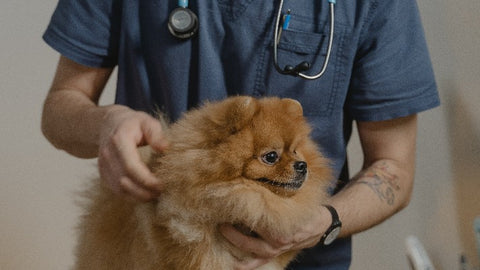 Keep the toy full
In all the festivals and anniversaries worth celebrating, gifts are of course an indispensable existence. How about getting your dog a basket of toys to celebrate National Dog Day? No dogs would refuse the toys carefully selected by their owner. Dog toys are high consumables, especially for dogs with strong chewing habits. Therefore, for the sake of the dog's health, it is necessary to purchase and replace the toys regularly to avoid digestive problems caused by the broken toy being eaten by dogs. If you are not sure how to choose? BELLA & PAL have prepared a collection of dog's favorite toys for you, each of which can get your dog's favor!
(The funniest dog toys collection from BELLA & PAL, view more>)
---