5 Activities For The Dog Dad This Father's Day
Father's Day is celebrated worldwide on the third Sunday of June every year. The day in 2022 is June 19, and this day is also National Dog Dad Day, which is to celebrate all the dog dads, guys that do not have human children but have dogs and treat them like their own biological kids. On such a big day, we've listed some activities can do with your pooch to spend an impressive and wonderful Father's Day.
Change To A New Looking
Summing is kicking off, it is a great time to make a new looking. You can go with your pooch to change a hairstyle and dress up with new gear. BELLA & PAL has released a new harness, Simply Soft Step-in Velcro Dog Harness and Leash Set, which is tailored to small dogs, features no pull and a one-piece design, and adopted breathable and cool sandwich air mesh. What's more, the airflow can pass through the chest area when exercising, letting the pooch feel cool even in summer. And equipped with bright and stylish colors, adorning your pooch to be the handsome guy in the fauna.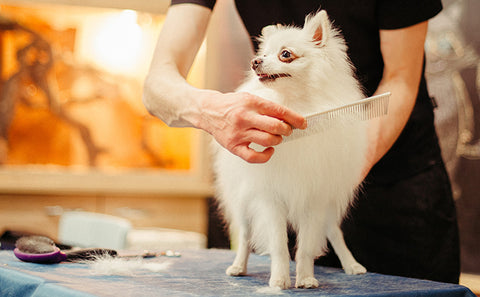 (BELLA & PAL Special 15% off for Father's Day, use code: DAD15,
shop now
)
Go To The Wineries And Breweries
If you and your pooch have been dressed up well, then it is highly to recommend visiting pet-friendly wineries and breweries. There are many breweries that welcome pets to follow. This activity has also become a favorite summer activity for many households. Sip a delicious wine and stroll with your dog on the path with the breezing wind. It will be a cozy and comfortable time!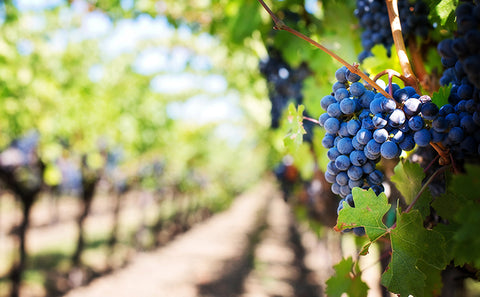 Host A Barbecue
If you have a lot of friends who also keep the dog, that will be an awesome idea to invite them and host a pet party and barbecue. Any gathering for a pup is a scarce opportunity to socialize. You can get more keeping experience from other dog dads during drinking beer and tasting the snack.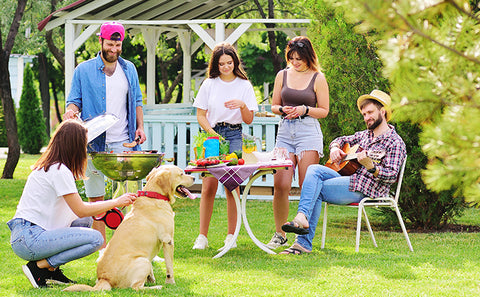 Play A Splashing
If you are usually immersed in work and have little time to play with your dog, it may be worthwhile to create an exclusive playtime in the pleasant afternoon. You can make full use of your backyard garden sprinklers to create a super fun water park. Just romping in the backyard can be exciting for your dog, and you can play Frisbee and fetch with it. Not only can it relieve the heat, but you can also release the fatigue and stress accumulated during the work day.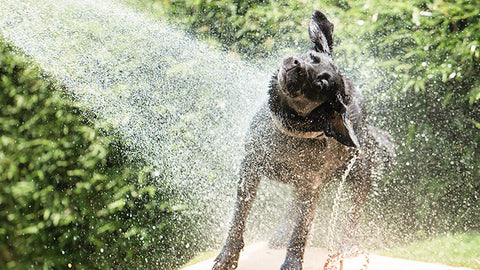 Take A Photoshoot
At last, don't forget to take a photo shoot. So that can make a commemorative book to record every moment spent with your dog! Keeping a dog is like raising a kid, Sometimes you will have a feeling that your furry kid is seemly has been grown up at once, but you don't realize when it happened. And every ordinary photo can tell you its growing paw print and reminds you of the beautiful moment that has faded in your mind. If you want to know more about summer activities can enjoy with your dog, recommend reading Best 5 Ideas To Spend A Funner Summer With Your Pup.
---