Egg-cellent Ways to Include Your Dog in Easter
As the Easter holiday approaches, you might be busy preparing exciting events and activities for your loved ones. However, it's important not to overlook your furry companion! Incorporating your dog into your Easter celebrations is an excellent opportunity to strengthen your bond and make the occasion even more memorable. To help you get started, Bella & Pal put together some practical tips and creative ideas for including your dog in your Easter festivities.
Easter Egg Hunt
Easter egg hunts are a classic Easter activity that can be made even more fun with the inclusion of your dog. Instead of hiding regular Easter eggs, you can hide dog-friendly treats or toys around your yard or home. You can even create special Easter-themed dog toys, such as plush bunnies or squeaky Easter eggs, for your dog to find. Make sure to supervise your dog during the Easter egg hunt to prevent them from eating anything harmful or choking on small objects. You can also train your dog to hunt for treats or toys by using scent games or other training techniques.
Easter-Themed Dog Treats
What better way to celebrate Easter with your dog than with special Easter-themed dog treats? You can make your own dog treats using ingredients such as sweet potato, pumpkin, and peanut butter, and shape them into Easter-themed designs, such as bunny ears or Easter eggs. You can also find pre-made Easter-themed dog treats at pet stores or online. Just make sure to check the ingredients to ensure they are safe for your dog to consume.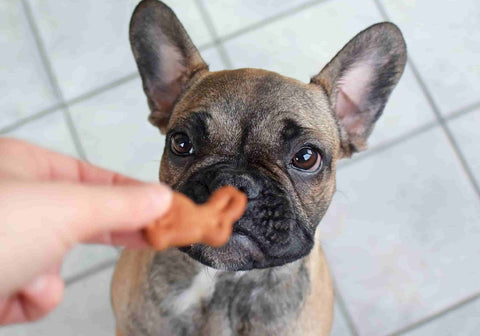 Easter Outfits
If you enjoy dressing up your furry friend, Easter offers an ideal occasion for doing so. Numerous Easter-themed dog costumes, such as bunny ears or egg-shaped outfits, are readily available online or in pet stores. Alternatively, you may craft a unique Easter outfit for your pooch using fabrics, felt, or other materials. When selecting an outfit, prioritize your dog's comfort and safety, avoiding anything that may constrain their breathing or movement.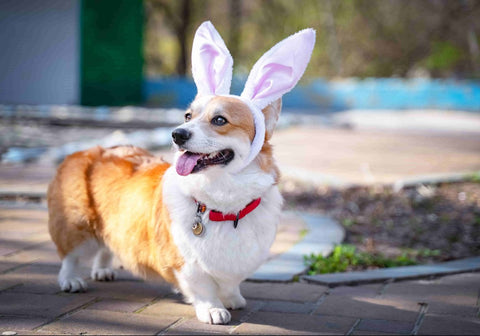 Easter-themed Photoshoot
Capture memories of your Easter celebrations by having a photoshoot with your dog. You can create an Easter-themed backdrop using flowers, eggs, or other decorations, and dress your dog up in their Easter outfit or other accessories. Don't forget to use treats or toys to encourage your dog to look at the camera and pose for the photos. You can also enlist the help of a friend or family member to assist with the photoshoot.
Getting your dog involved in Easter celebrations can be a fun and rewarding way to spend time with your furry friend. From Easter egg hunts to Easter-themed dog treats, there are plenty of ways to incorporate your dog into your holiday plans. But keep it in your mind to prioritize your dog's safety and comfort, and then just spend a happy and enjoyable Easter with your beloved pet!
---