Valentine's Day Gift Guide For Your Beloved Dogs
Valentine's day is just around the corner. No matter whether you're single or not, don't forget you'll always have a friend who will be loyal to you and love you no matter what, that is the furry pal in your arms. Bella & Pal has some wonderful gift ideas for pet lovers to celebrate this day of love with your furry kid. Hope every furry friend also can have a fantastic pawlentine's day with their beloved owners.
1. Walking Gear
No puppy will refuse a date that can take a stroll with its owners in such a romantic and vibrant spring season. For a perfect date, it is essential to prepare walking gear for the puppy. Every pet parent believes their beloved puppy deserves the best thing in the world, therefore, to ensure a comfortable walking experience every day and security during walking, it is extremely important to choose a soft and secure harness.
This harness is suitable for the furry pal that loves to pull during walking. It is built with 2 sturdy metal D rings for leash attachment. The chest attachment clip can conducive to stopping your dog from pulling on walks. The padded soft handle on the back makes it easy for you to control your puppy in case of any emergencies. What's more, this no-pull vest harness is equipped with 11 colors in total, every color also can let the harness be the stylish outfit of daily life. Such as the elegant and dreamy color lavender blue, Crystal pink which possesses an inherent romantic tinge, and Emerald which fulling of energy and vitality.
If your furry kid is a naughty small dog, the Simply Soft Step-in Velcro dog harness and leash set will be an ideal walking kit for you. This harness features a velcro strap and swivel buckle, it is very convenient to use in daily life. Sandwich air mesh material for the texture will provide ultra coziness for the walking experience. This is new series we are rolling out for the spring and summer seasons,  just come to invite your puppy to have a cozy walking trip in this poetical season!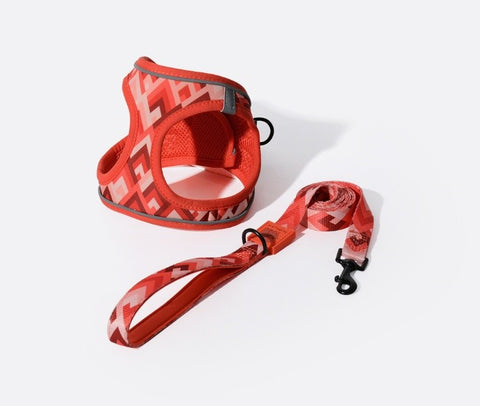 2. Dog Toys
Except for the walking gear, what better way to show your love to your furry friend than by gifting them a new toy? Whether it is to keep them entertained or to strengthen your bond with them, a dog toy can the perfect gift for a furry companion. Here are some of our top recommendations for dog toys that make great Valentine's Day gifts:
If your dog is an aggressive chewer, then this toy is a must-have. This versatile toy can be filled with treats, or any other tasty snack that your dog loves, making it a great choice for keeping them occupied and happy. Compared with putting the dog treat into the normal dog bowl or feeding by hand, this treat-dispensing toy encourages your dog to solve puzzles and works for their treat. You can boost their confidence and keep their mind active, providing an interactive and mentally stimulating experience for dogs. Besides, the textured design makes it easy for your dog to hold onto, and the chewing action helps to keep their teeth clean and healthy.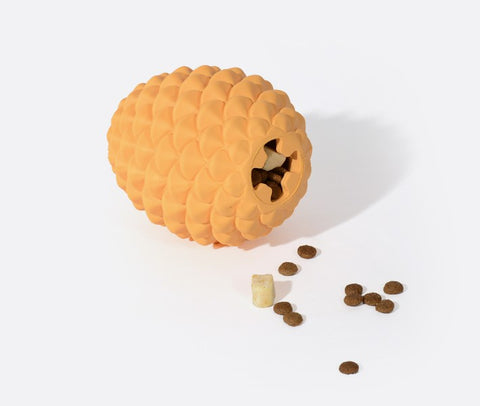 The combination of a plush toy and a rope makes it a versatile option that can provide both comfort and entertainment. The soft plush fabric will not easy to hurt the puppy's teeth. Built with a squeaker can arouse the dog's interest to play to a great extent. Cute animal design must let your puppy like it and can not put it down! A joyful playing time also can be created with a simple tug-of-war dog toy.
3. Grooming Accessories
A unique and thoughtful dog gift also can be a dog hair clip. Dog hair clips are a practical accessory for your furry friend, they can keep their fur in place and out of their eyes. This not only makes them look good but keeps them comfortable and safe. Apart from its practical use, dog hair clips also add a pop of color to your dog's fur and make them stand out in the crowd. It is a great way to show your dog's individuality and style, just like how humans wear accessories to express themselves.
Overall, no matter what type of gift you choose, your furry friend is sure to love the special attention and love that you show them on Valentine's Day. So go ahead and prepare your surprise and make this Valentines's Day extra special for them!
---